Imprint
Stephan Rathgeb
Beedstrasse 54
40468 Duesseldorf
Germany
Telephone: +4915908630468
E-Mail: info@dropshippingmerchant.com
VAT is not shown because the seller is a small business within the meaning of the German VAT Act.
Platform of the EU Commission regarding online dispute resolution: https://ec.europa.eu/consumers/odr/
The Seller is neither obliged nor prepared to attend a dispute settlement procedure before an alternative dispute resolution entity.
Member of the German initative "Fairness im Handel". Further information: https://www.fairness-im-handel.de/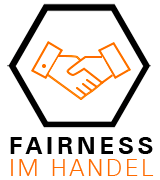 Mitglied der Initiative "Fairness im Handel".
Nähere Informationen:

 
https://www.fairness-im-handel.de